A Danish Architect in Africa
BY Steve Napier | Jun 15, 2017 | Architecture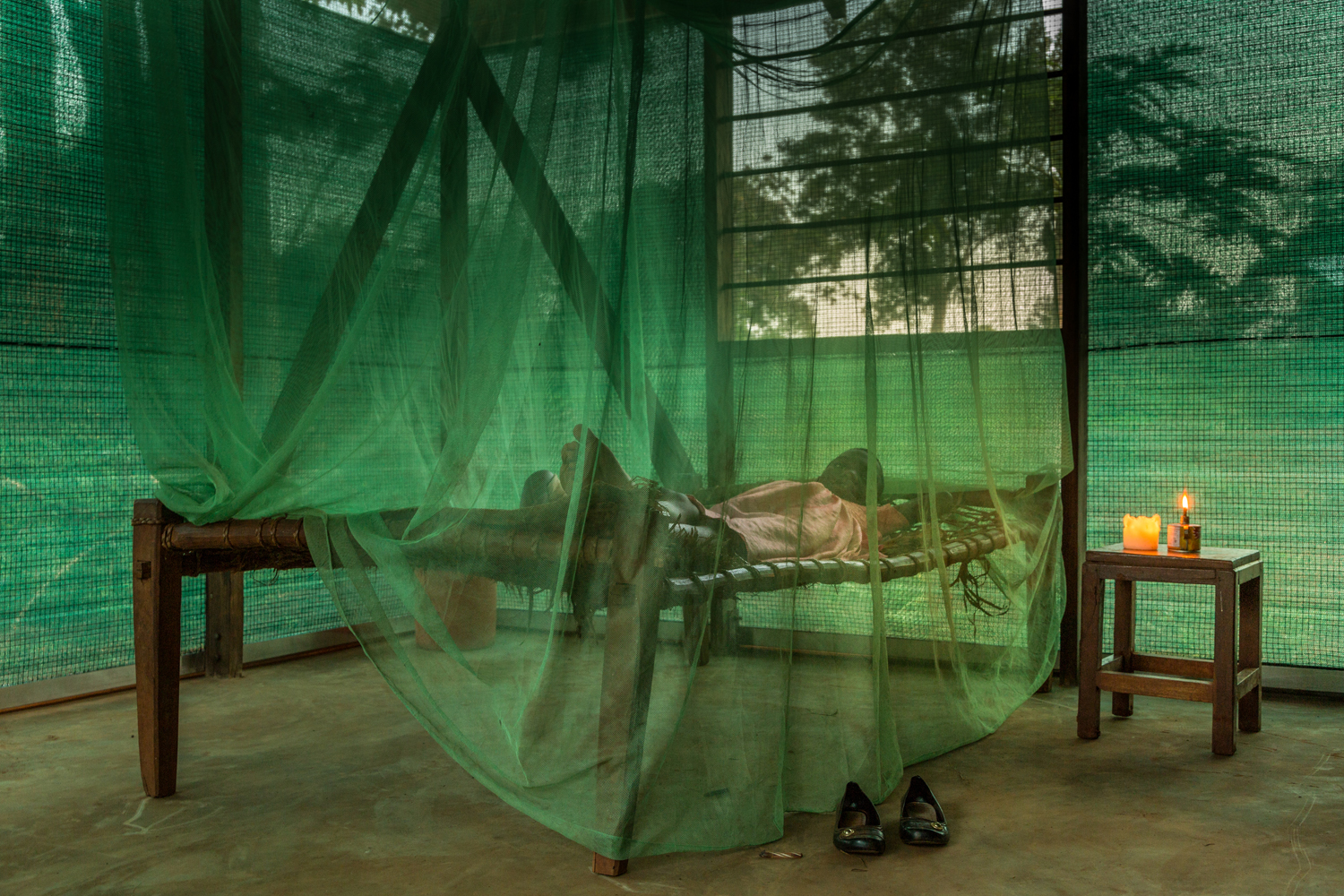 Jakob Knudsen graduated from the School of Architecture at the Royal Danish Academy of Fine Arts, Copenhagen, where he is today an associate professor. The 53-year-old owner of Copenhagen-based architecural studio Ingvartsen has worked on a startlingly diverse series of projects—both at the studio level and in a personal capacity—that embrace the Scandinavian "culture of efficiency," as well as the time-honoured concepts of tropical architecture. In Tanzania, especially, his architectural footprint has left an indelible mark because of his lifelong advocacy of mitigating the menace of malaria via empathetic design.
Jakob Knudsen: After graduating from architecture in 1993, I travelled with my wife, who is a medical doctor, to Tanzania. She was doing her PhD on malaria and HIV thesis. At that time, I had just gotten a job as an architect in Copenhagen, which was difficult to do as a new graduate, but I resigned and went with her to Tanzania. People thought I was crazy.
Pretty soon, I found myself to be, more or less, the only architect in Tanga, a city of two to three hundred thousand people. So I got a job for the University of Copenhagen to do a small house for the researchers working there on malaria and other stuff. That was my first building ever. 
It was amazing because I was sitting there, completely alone. I didn't have any engineer to ask or any other architects. I just had my eyes. I walked around, looked at a lot of building sites, and talked to people to try to understand how people build here.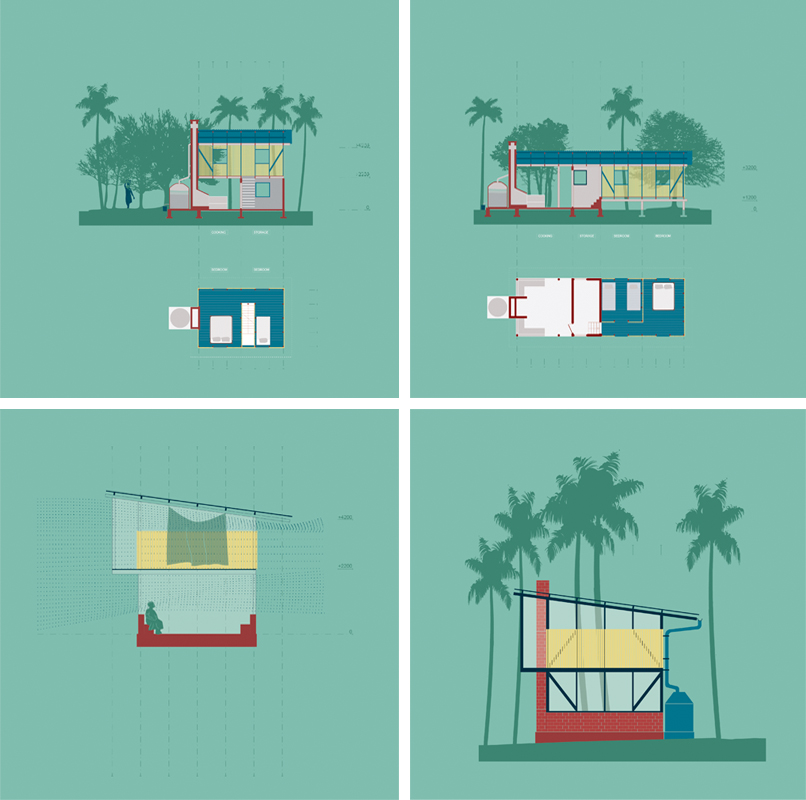 I had some experience in Denmark working on wood, especially, myself and also as an architectural intern, but I didn't have any solid experience. I had a few books, and then I became very interested in tropical architecture. Maybe because I come from Scandinavia where you are brought up in this culture of efficiency, I could see how buildings done in countries like Tanzania could be built much better and more efficiently in terms of how they relate to the climate. 
I became really interested the inside climate of buildings, like with how to use natural ventilation to cool off buildings without air-conditioning. It became an interest of mine. I stayed there for about a year, and it was really amazing as a young architect. People would come by and ask if I could do a drawing of a church, or if I could make a house for a family. Can I make a silo to store grains or whatever?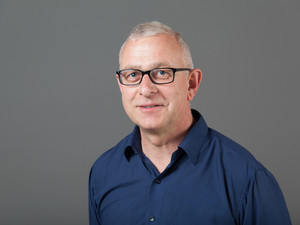 For me, it was a fantastic learning process. Then I returned to the same company I had worked for before in Copenhagen called Ingvartsen under founder Marianne Ingvartsen, where I eventually became partner.
We worked on all kinds of buildings in Europe even though we were just a small office. At the same time, I started to teach at the School of Architecture at the Royal Danish Academy of Fine Arts, Copenhagen, which I still do today. I am a part-time associate professor there. 
I continued to design smaller buildings in Africa. Over the years, I was asked to come back and do the medical research facility, which is where I started. It was mostly small laboratories. 
KOROGWE RESEARCH LABORATORY: TANGA, TANZANIA
Erected to provide modern facilities for the test of a new malaria vaccine, the Korogwe Research Laboratory is a large vaccine-trial programme simultaneously conducted in several countries in Africa funded by the Bill and Melinda Gates Foundation. Needing to be fully air-conditioned, the energy demand is nevertheless lower than might be expected, as temperatures are kept down by natural ventilation by, among other methods, the roof and ceiling being separated (leaving a large space for natural ventilation creating a general chimney effect).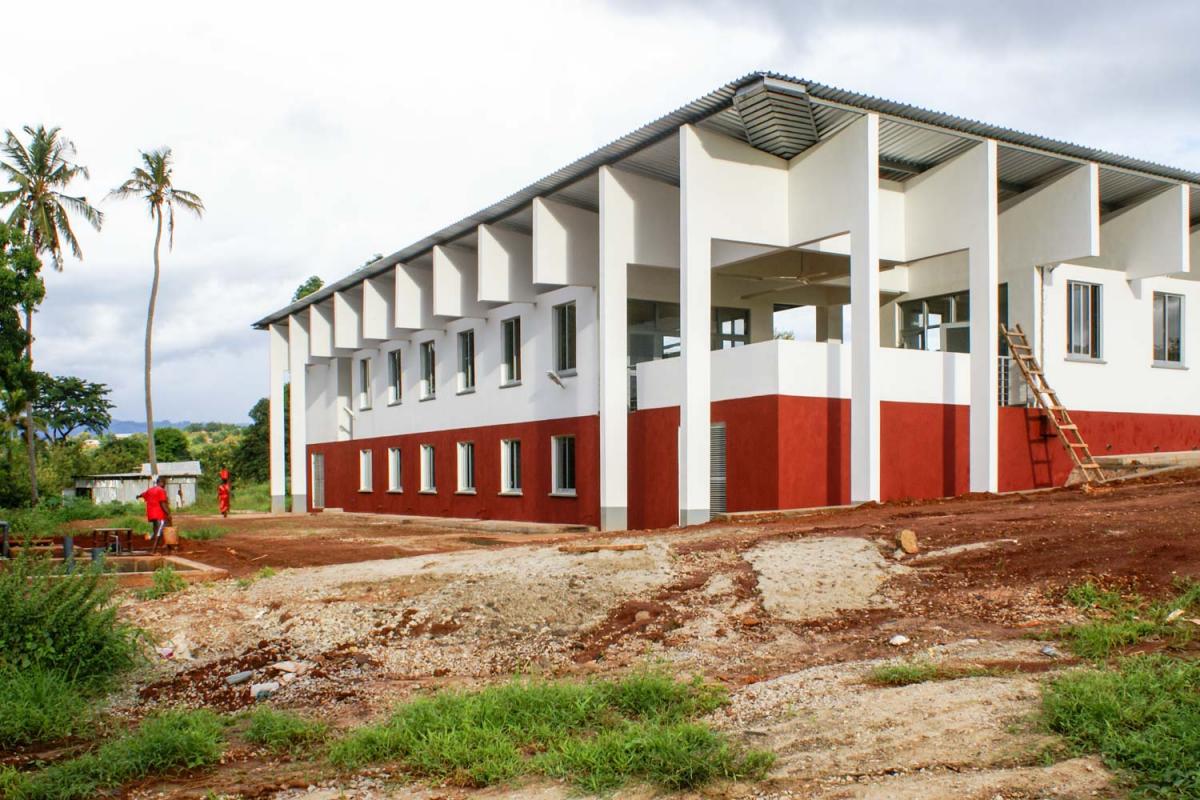 Jakob Knudsen: In 2006, I was asked to design a laboratory in the Tanzanian Korogwe, where they were testing a new malaria vaccine. It was also based on a climatic design. I wanted to make a strong, solid building that would last for many years with little maintenance. Sometimes, you know, buildings like these can go many years without the budget or funds to take care of them. It not only had the solid, it also had to be able to cool itself naturally without air-conditioning. This was a very interesting project for me.
During the building process, I met Lorenz von Seidlein of the London School of Hygiene and Tropical Medicine, one of two principal investigators of the malaria research vaccine trial. He was interested in buildings, and he showed me this very interesting article about how researchers tried to improve housing design in West Africa to prevent malaria. They were screening windows and sealing the eaves of traditional houses to prevent mosquitoes from entering. But after doing so, they could see that up to a third of the residents were not using their bednets after the intervention. The authors suggested that this could reflect a misunderstanding among some of the participants that the screening operated as a replacement for the bednets. 
I said that I don't think it's because these people misunderstood anything. I think it is because there is something wrong with the intervention—these houses were being sealed and were becoming incredibly hot inside. You know, it's not enough leave house construction to the biologists and doctors. They also have to consult engineers and architects. 
This article was from the UK medical journal The Lancet. [Kirby, M.J, Ameh, D, Bottomley, C, Green, C, Jawara, M, Milligan, P.J, Snell, P.C, Conway, D.J & Lindsay, S.W(2009). Effect of two different house screening interventions on exposure to malaria vectors and on anaemia in children in The Gambia: a randomised controlled trial. The Lancet 374(9694): 998-1009.] We wrote to this journal saying that that the lack of ventilation could be the reason people were not complying with this experiment. We were quite furious when they did not accept our letter.
THE MAGODA PROJECT
The Magoda Project is a series of eight prototype houses located in Tanzania. Designed in collaboration with the local community, the prototypes are prime examples of innovative architecture used to enhance health and wellbeing in sub-Saharan Africa—a region highly prone to infectious diseases, acquired in and around the home. Typical low-cost African houses tend to have mud or brick walls with few (if any) windows. Floors are rarely raised, airflow is minimal, and cooking is often done indoors. While bednets are highly protective against malaria when used properly, airflow is reduced resulting in discomfort for residents because of poor ventilation.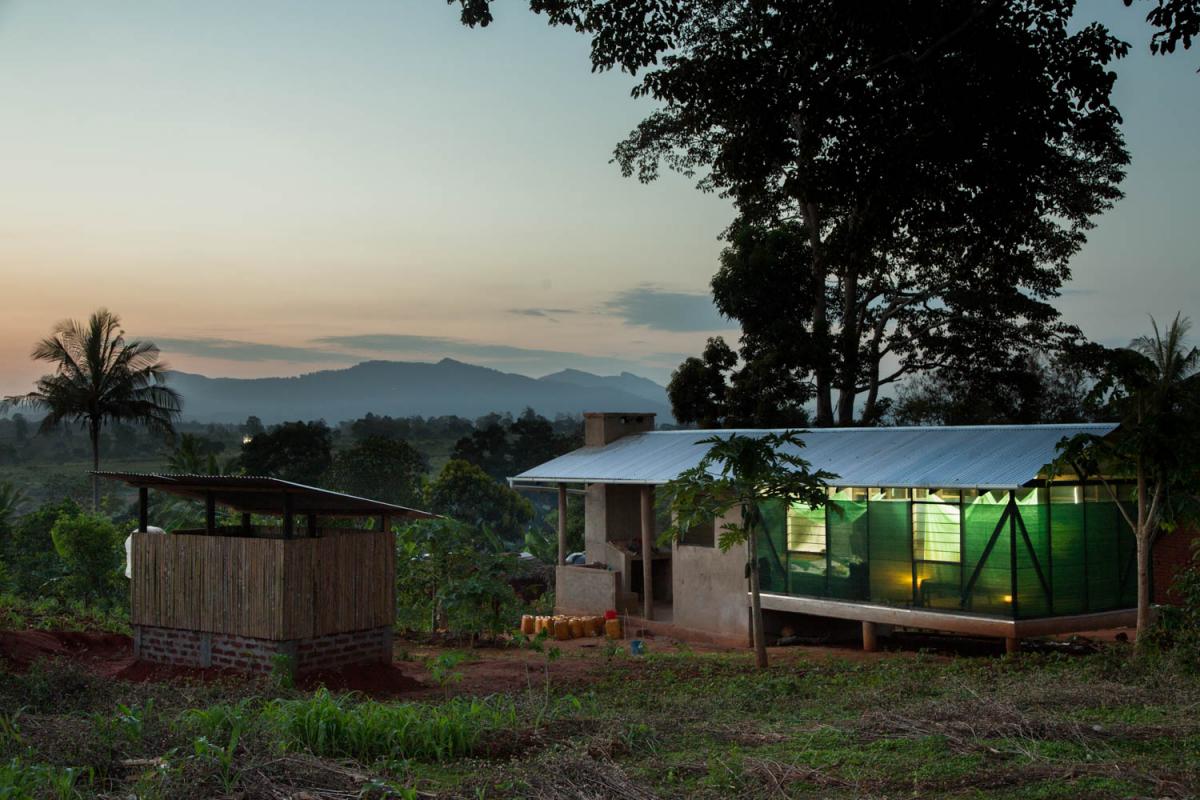 Jakob Knudsen: There was a call for a grant by UBS Optimus Foundtion for novel ideas about how to combat malaria. We applied and receive a small grant. Lorenz and I looked at housing in Africa and Asia, and compare them. We had this idea that houses in Asia were better suited for tropical climates, and how its residents were more likely to use mosquito nets, which is ultimately the best intervention against malaria.
We published a comprehensive book [Healthy homes in tropical zones: improving rural housing in Asia and Africa by Jakob Knudsen and Lorenz von Seidlein] that described, in much detail, houses in Africa and Asia. In the book you will not only find the usual diagrams. Instead, there were two photo shoots, as we travelled around for half a year, so there are beautiful photos, as well as detailed drawings. 
We tried to understand the thinking and reasons behind the construction of these houses. Why are they so solid in certain parts of Africa yet so light in East Asia. After working on this book, we built eight different kinds of houses using different materials and designs. 
It worked out very well—the houses are cooler, and there are fewer mosquitoes that enter. Plus, they can be built at competitive prices.