Outliers, Tipping Points and Design Research
BY Diane Hoskins | Oct 06, 2017 | Architecture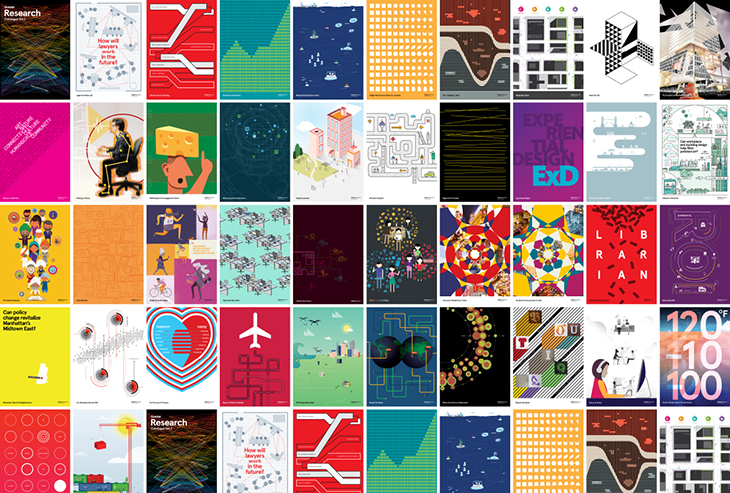 DESIGN IS DIFFERENT TODAY BECAUSE THE WORLD IS CHANGING FASTER THAN EVER, MAKING DESIGN RESEARCH THE KEY TO DELIVERING INNOVATIVE, EXPERIENCE ENHANCING PROJECTS.
In his books, Outliers and The Tipping Point, Malcolm Gladwell uses data, trend analysis and research to uncover unseen drivers behind everyday phenomenon. Gladwell has a talent for asking (and answering) why the "next big thing" always seems to emerge from nowhere. It's amazing to read the connections and unexpected back stories illuminated through his research and data analytics. But the more significant message that comes through his profoundly impactful stories is that, in order to understand what is really going on, you need to get below the surface through research.
This knowledge is at the core of Gensler's commitment to design research. We believe that to create design that delivers impact and experience to create a better world, we must go below the surface and bring research and unseen insight to the design process. To truly meet the needs and challenges of today, knowledge and observation are no longer enough—and the solutions that have worked in the past may not work in the future.
For decades, design and architecture have been industries largely based in precedent. In fact, the term "archetype" means preconceived models and predictable patterns and designs. This notion has fostered the basis of much of architectural design and how we teach the history and theory of architecture to students. There are literally hundreds of books written about architectural archetypes. Books like A Pattern Language, by Christopher Alexander, Precedents in Architecture by Roger H. Clark and Michael Pause and the myriad of books on classifications, standards, patterns and stylistic rules are widely read and internalized across the field.
Without question, these books and ideas are excellent when brought to bear in a static environment. But just as the theories of Isaac Newton work on earth where the laws of physics don't change but are useless in space where variables are constantly changing, archetypes and precedents don't take into consideration the new and changing variables that need to inform design in a dramatically changing world.
At Gensler, we are challenging the notion of the archetype. We believe that every design should be informed by research. Research that explores the deeper issues and questions at the core of each project. Research that challenges the assumptions and unearths the trends and megatrends that form the broader context we are operating in and can also help resolve the issues of the project at hand.
Just as Malcolm Gladwell's books challenge us to go beyond the assumed, design research challenges us to go beyond the archetype and the conventional approaches to find new and innovative design for today.
Our World Is Changing
The convergence of changing technology, demographics, urbanization, climate change and economy volatility mean design is anything but business as usual. Our research is helping drive our design solutions to create impactful and innovative design solutions in this time of great change. As how we work, shop, learn, travel and connect continue to undergo dramatic shifts, our research is helping us uncover insights that inspire design innovation, and they often run contrary to common perception:
As consumers, men can be more brand savvy than women. Product producers, retailers and advertisers have routinely focused on capturing the attention of female consumers, given that women drive 70 to 80 percent of all consumer spending, globally. Our research suggests that this attention is creating a potentially lucrative market gap for products geared toward men in some consumer markets. Chinese men in particular are demonstrating more brand awareness and savvy than their female peers, even as the diversity and availability of products targeted at them remains smaller.
Learn more about this topic by reading "Consumer Multiplicity in China."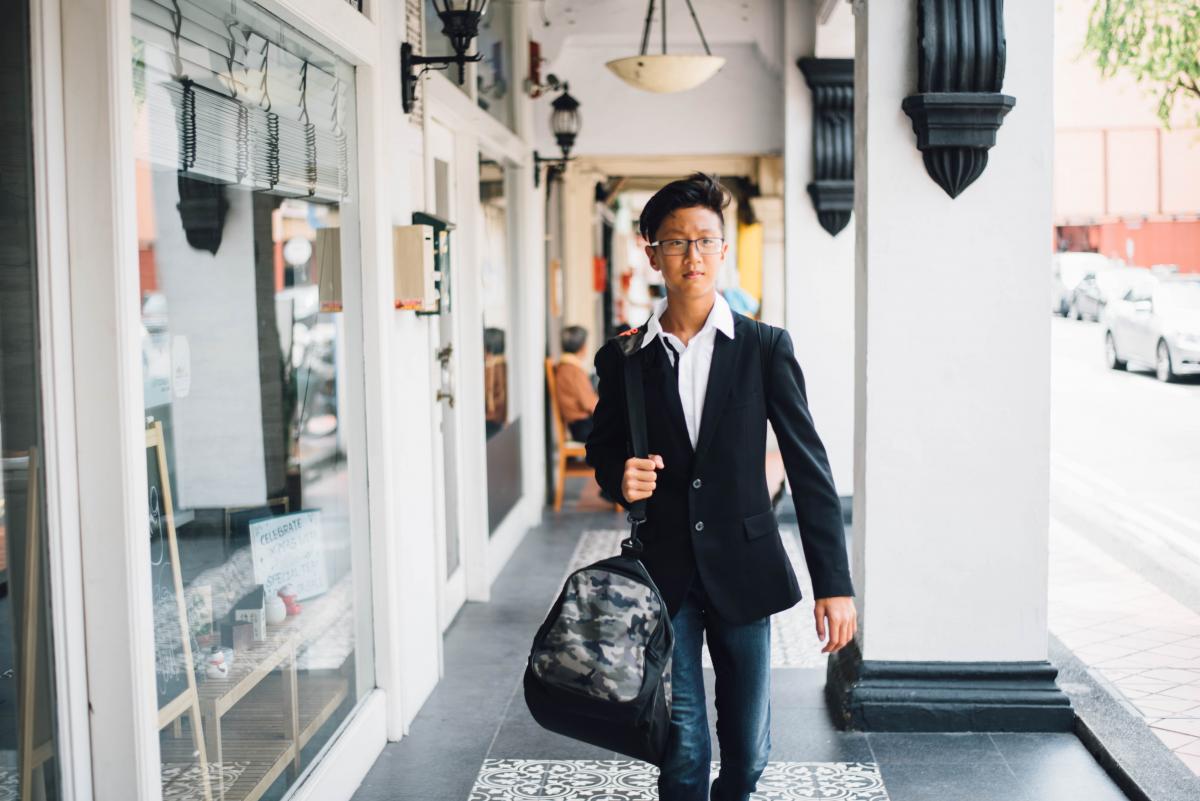 The digital revolution hasn't changed everything. Even though higher education has undergone many radical changes with the technological advances ushered in over the past several decades, college students still want and need libraries. It may seem counter-intuitive in an age when the Internet has marshalled an unlimited amount of information into quick, easy to use databases, but today's students still prefer to study in the stacks over than their local coffee shop. In fact, our research finds that now more than ever, college students are dependent on their university libraries for quiet, solitary places to work and study.
Learn more about this topic by reading "Libraries are for Studying."
With more flexibility than ever, workplace choice has fallen. This is true for the average American knowledge worker according to our 2016 U.S. Workplace Survey results. American knowledge workers reported less autonomy regarding where and when they work in 2016 compared to 2013, even as technologically enabled virtual collaboration has more than doubled over the same time period. A breakdown by job role shows that every workplace demographic faced this decline in autonomy, ranging from C-suite and professional/technical workers, who registered a 3 percent decline in workplace choice, to administrative and managerial staff who experienced a 5 percent and 9 percent drop in choice, respectively.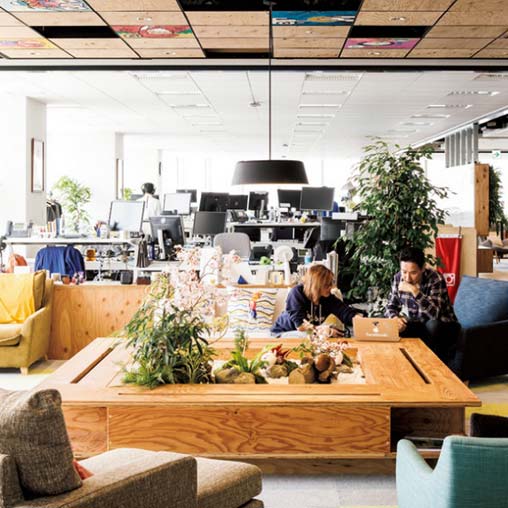 Surprisingly, it was knowledge workers in Asia that reported the most choice out of all of our 2016 Workplace Survey respondents, with greater autonomy than knowledge workers in both the U.S. and the U.K. What makes this finding notable is the more common belief that the Western workplace is more supportive of individualistic, free thinking and autonomous behavior than the Asian workplace, which is often thought to be governed by collective sensibilities and a deep sense of personal/social discipline. Yet, even though we found that Asian workplace design tends to duplicate popular design trends in the U.S. and Europe, Asian knowledge workers appear to be using their office spaces much more freely than their Western counterparts.
Learn more about this topic by reading Gensler's 2016 Workplace Surveys.
People don't hate airports, they hate waiting. Even as globalization makes it necessary for more of us to fly more often, the thrill of air travel seems to have died down for most consumers. For many decades the idea of being in an airport conjured up exciting ideas about being free and traveling the world. Today's air travel experience often seems less glamorous, with security lines and the length of time one spends without one's shoes dominating the airport experience for many. Did aviation really loose its novelty and appeal or is something else going on?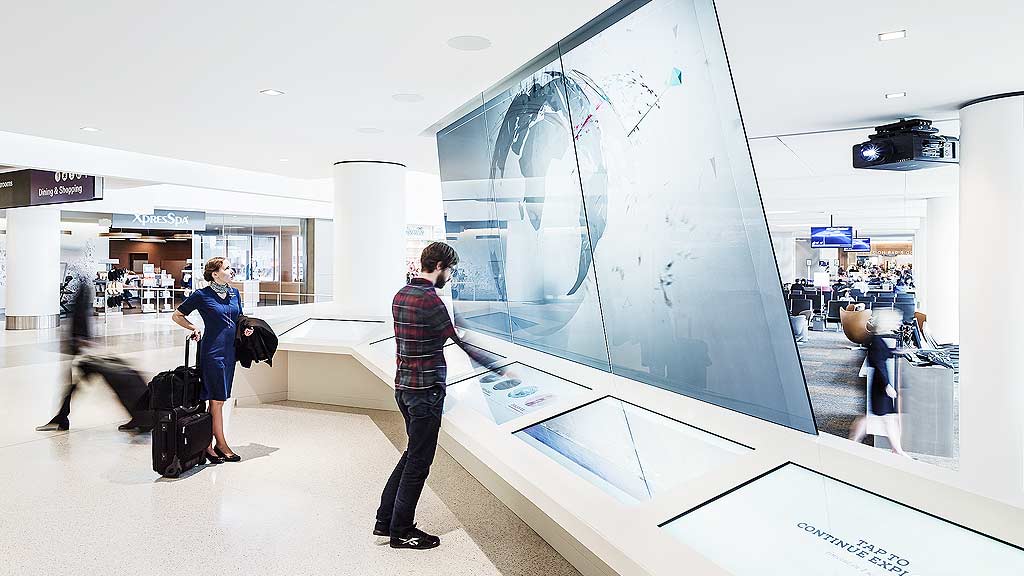 It turns out that people still want to enjoy their airport experience, they just want airports themselves to keep up with the times. Digitized security check-points, integration with the community and terminal parks and/or green spaces are some of the features that travelers want most in today's airports, which need to align themselves better with 21st century norms and expectations. What people want is an airport 'non-process,' which gives them more control over their ticketing, security and customs experience, leaving them more time to work, eat and shop in the airport.
Learn more about this topic by reading "Airports without Waiting?"
Cities aren't just for Millennials; seniors love them, too. A lot has been made of the impact of Millennials on American cities now that young professionals have been flocking to revitalized urban centers in search of entertainment and economic opportunities. Cities like Washington, D.C. have undergone major transformations over the past decade, with entire neighborhoods being re-developed seemingly overnight. But attributing all of this change to Millennial college grads and creatives is missing another important trend that will prove to be just as big of a factor in the future of cities like New York, Boston, Washington, and San Francisco. A growing number of affluent seniors are spurning retirement communities in Florida for hip neighborhoods in re-developing cities across the country.
Many Boomers are deciding to stay active as they enter retirement age, choosing to leave the suburban communities they raised their families in and embrace the newly walkable neighborhoods springing up in energetic urban centers. Designing new urban development for seniors attracted to the idea of active aging is a great way to stay relevant for a demographic that still accounts for 50 percent of consumer spending, nationally. It also means that designing solutions for every part of the urban fabric includes providing a richer urban experience designed for diverse communities of young and old urban dwellers.
Learn more about this topic by reading "Design for Active Aging."
More About Gensler Research
Gensler's research program is a cornerstone of our firm's design philosophy and our commitment to making a difference through our work. We recognize that as designers, our legacy comes from the people our work impacts on a daily basis, and whatever we leave behind should be dedicated to delivering positive outcomes instead of representing design for design's sake. Our research program enables this through uncovering important and unexpected insights and discoveries that often cut against common misconceptions and challenge conventional wisdom.
We are also committed to publishing and sharing our research to extend its impact and generate open discussions about findings and implications. These insights represent just a few of the many research projects profiled in the new Gensler Research Catalogue, Volume 2. Our new catalogue celebrates 41 diverse topics focused on leveraging the power of design to positively impact people, organizations, the environment, and communities. And it's also a commitment to the graphic and information design talent of our teams across the world—over 25 graphic designers, along with the hundreds of research team members, participated in the publication of the Catalogue. Take a look at gensler.com/researchto learn more about the research and Catalogue, and stay tuned as we continue these discussions.
This article was reprinted through the courtesy of GenslerOn. Read the original article here.