A Seaboard Farm Experience
BY Steve Napier | Jul 26, 2017 | Architecture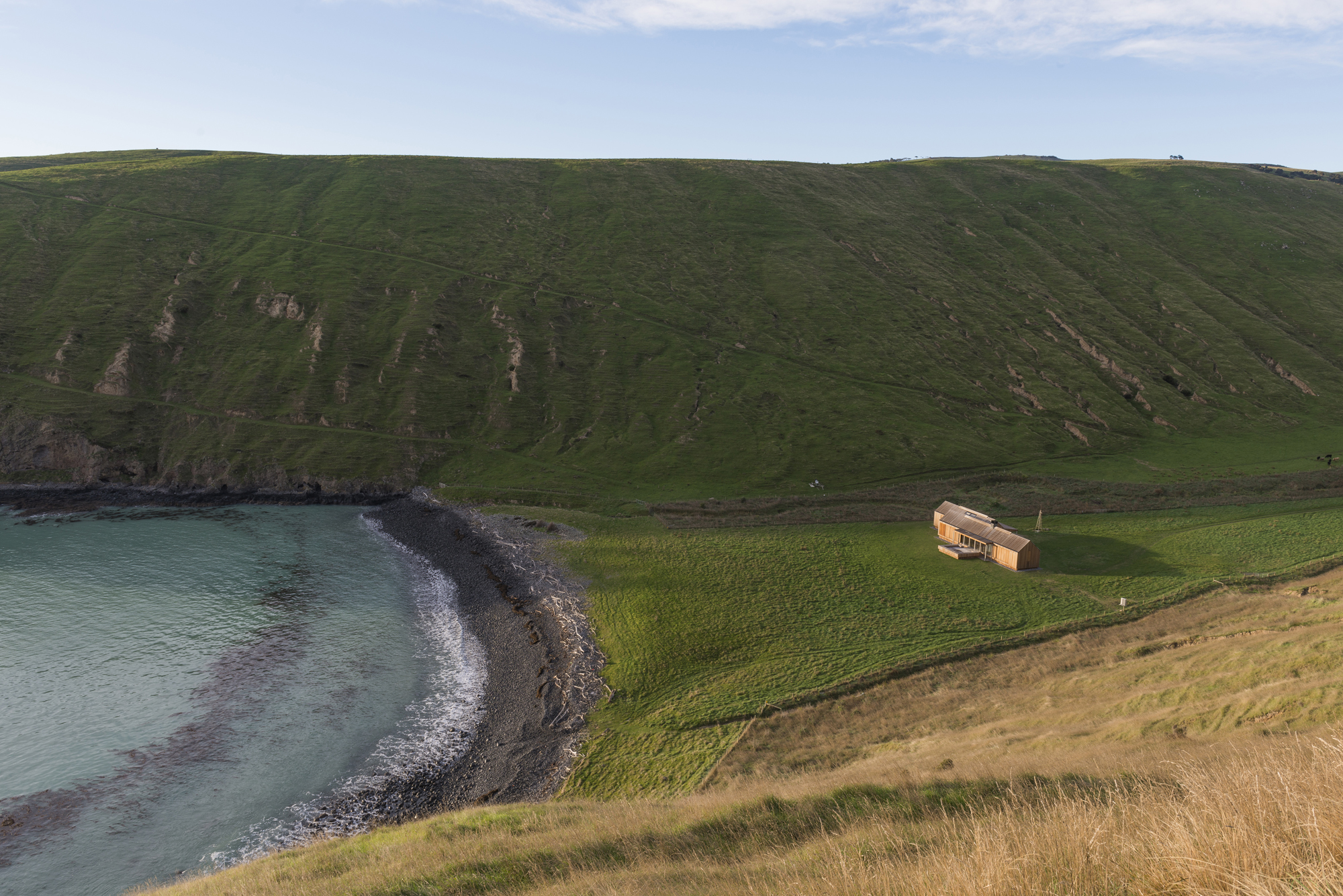 THE PROJECT
Scrubby Bay Farmhouse 
Annandale, Pigeon Bay
Banks Peninsula, New Zealand
Photo above by Stephen Goodenough.
This is a robust structure, designed to form the centre piece of a remote, symmetrical, and thundering surf beach. It is sited on one of New Zealand's iconic coastal sheep and cattle stations and is intended as a farm experience for family groups up to 12 people. 
It is accessed by helicopter from Christchurch Airport or by farm track. It was commissioned by an expatriate New Zealand owner as a base from the where multiple farm and coastal activities can be discovered, enjoyed, and recovered.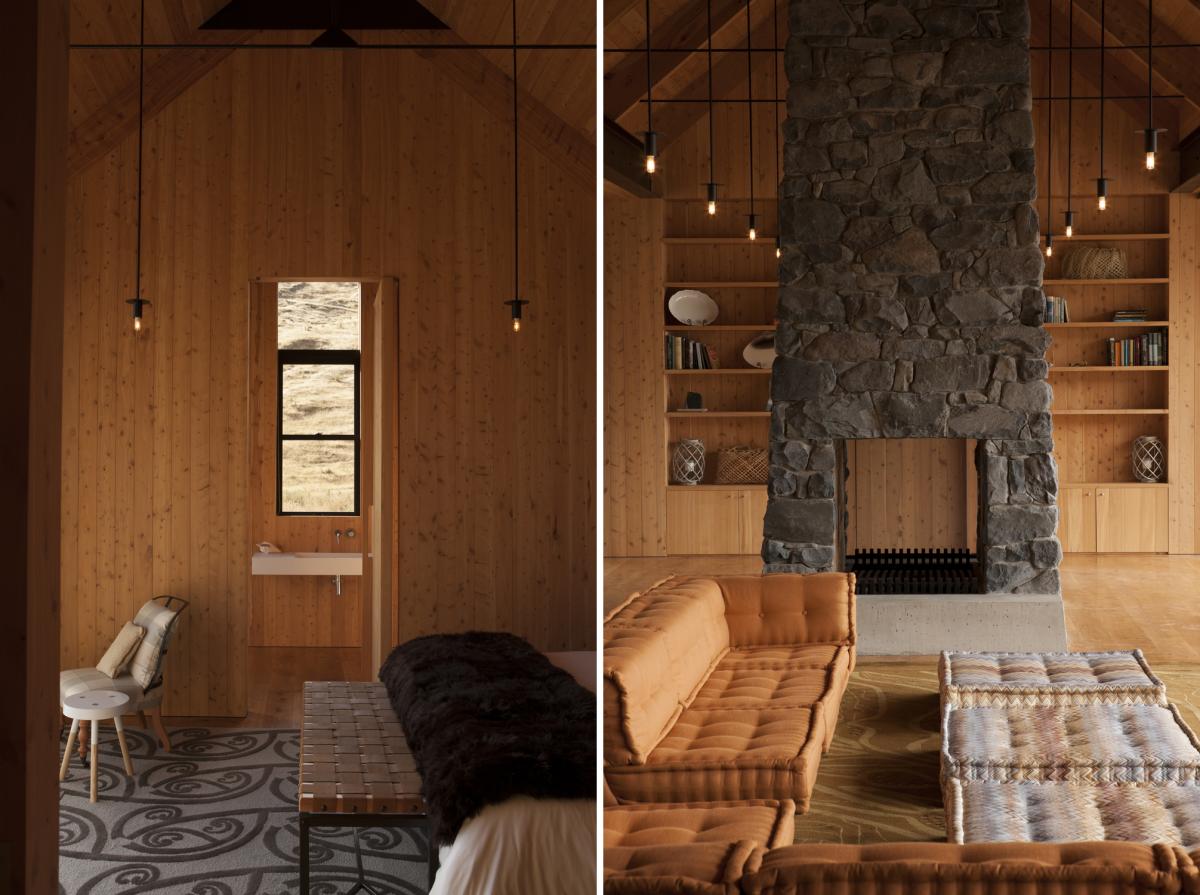 A vernacular verandahed form belies its massive scale—the apex height is at 5.5 metres and its knee at 3.4 metres in a fully macrocarpa interior, traditionally detailed and juxtaposed against black steel fittings. At the centre of the house is a stone fireplace, constructed from rock quarried from the station. The project incorporates mainly custom-designed fittings, door hardware, furniture and lighting, oak grills, and handles.
The building shuts down during storms or when unoccupied and when opened sets up both seaward and leeward exterior environments. It is conceived as a piece of slowly ageing farm driftwood; in the future, stock might come right up to the building. 
THE STUDIO
Patterson Associates
Andrew Patterson's early work on New Zealand's unspoiled coasts explored relationships between people and landscape to create a sense of belonging. He founded his architecture studio based on a very simple idea: if a building can feel like it naturally "belongs," or fits logically into a place, a landscape, into an environment, or a time and culture, then the people that inhabit the building will likely feel a sense of belonging there, as well. This methodology connects theories of beauty, confidence, economy, and comfort.
He states: "If the purpose of architecture is to create places for people, consider the pre-European Māori concept of 'belonging.' This is communicated in a creating parable—the story of two entities, 'Earth Mother' and 'Sky Father,' who were locked in a perpetual conjugal embrace. The first people arose from the earth as the product of that coupling: children of the earth and sky.
"Architecture is just modifying the environment for human beings, at its most basic level. Architecture is just taking a bit of landscape and modifying it so you can live there a bit more comfortably—it's the ultimate pitching a tent.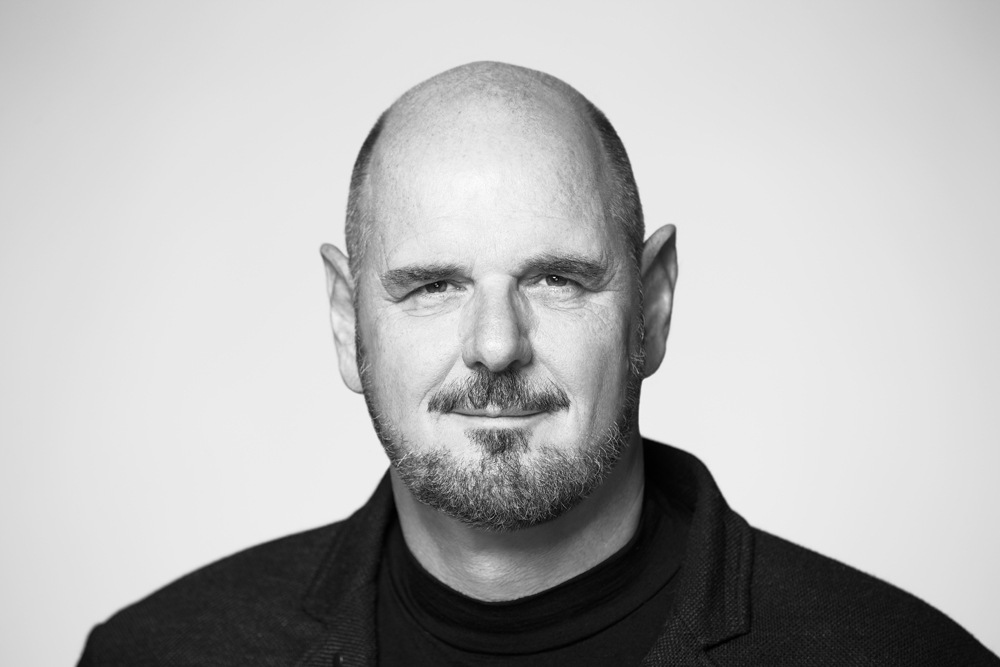 "You either take the view that we're not natural—that we should make all our buildings recessive, if we have to put a building in a nice place, then we should paint it green and make it look like it can be taken away at any time. Or you can say, 'You have as much right to be there as the birds in the trees; you're a natural evolved part of the planet.' It's just that we have got a responsibility to do a nice job and to contribute."
In 1988 Andrew represented New Zealand at the New Breed Architectural Exhibition in Sydney and received his first National Award for Architecture in the same year. During his career, he has won New Zealand National Awards for Architecture five times.
In May of 2012, Andrew was named by the world's most-searched architectural journal, London-based World Architectural News, as one of 21 architects "whose directional ideas are helping to shape the future of world architecture." This achievement is unprecedented in New Zealand's creative community. 
Barn that blends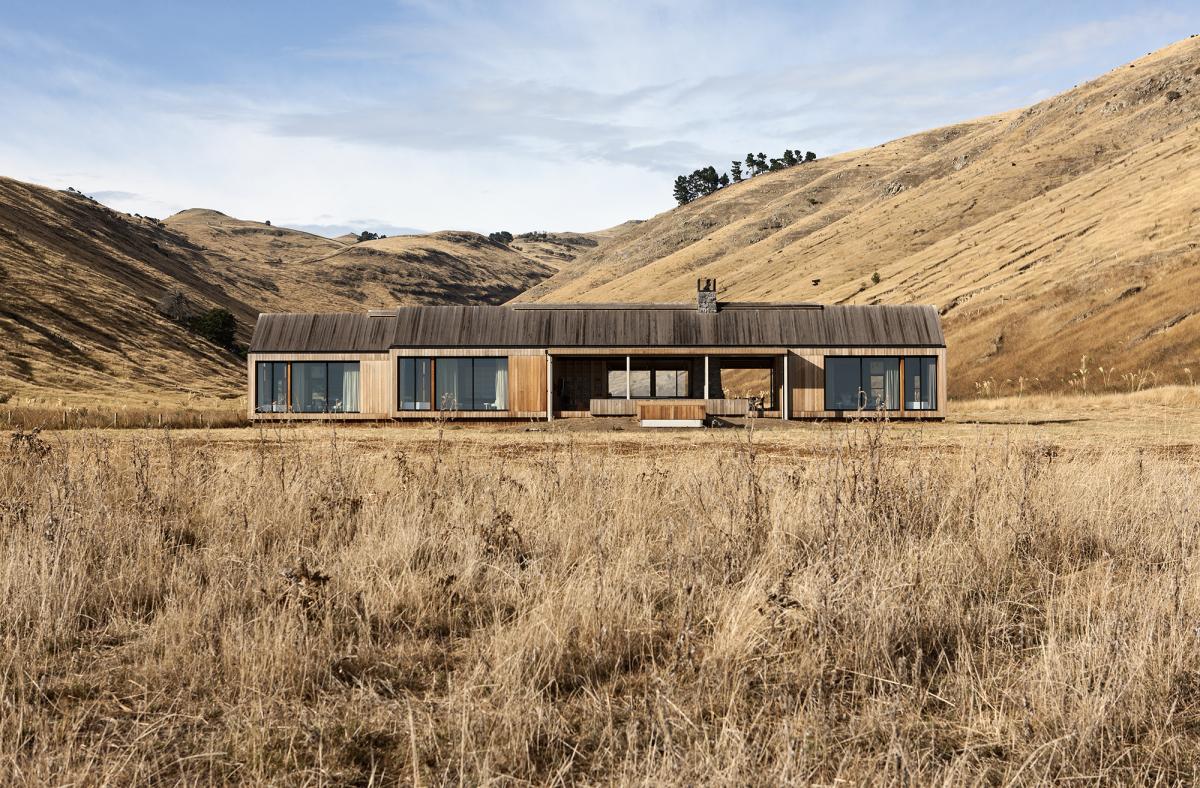 Simpler than simple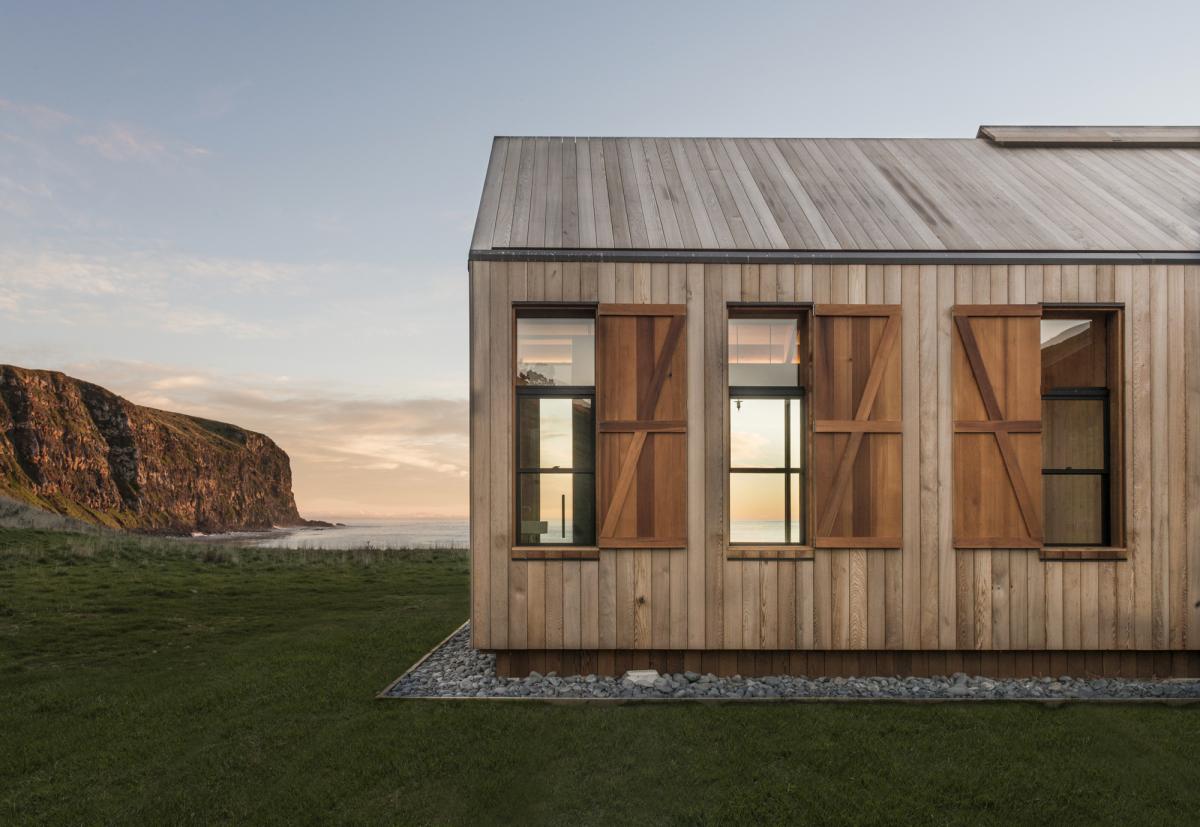 The basic layout challenge