Retail Is Transforming, yet in This Bright Future, You Can't Forget the Past
BY Brandon Rael | Aug 18, 2017 | Interior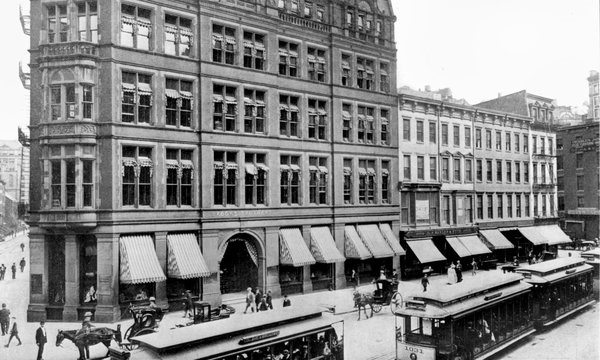 THE RETAIL INDUSTRY HAS ALWAYS BEEN AN EARLY ADOPTER OF EMERGING TECHNOLOGIES, AND RETAILERS WHO ADAPT MOST QUICKLY WILL UNLOCK THE LARGEST SLICE OF EXCITING NEW REVENUE STREAMS.
 
While walking the floors of the world-famous Javits Center and having the honour of listening in on some of the very intriguing keynote speeches at the recent annual National Retail Federation (NRF) Big Show, it's becoming increasingly clear that the future can't get here fast enough.
The consumer, particularly with the emergence and maturity of our mobile and socially connected world, can now take full advantage and enjoy the wave of innovations, which are now driving the next generation of a truly experienced-based retail model. In the words of Cathy Engelbert, CEO of Deloitte Consulting, we are seeing the "first glimpses of a fourth industrial revolution." 
However, even with all the technological enhancements, the consumer expectations remain the same, as they are seeking an experienced-based, emotional, and tangible connection with the retail brands, as it was at the beginning of the 20th century.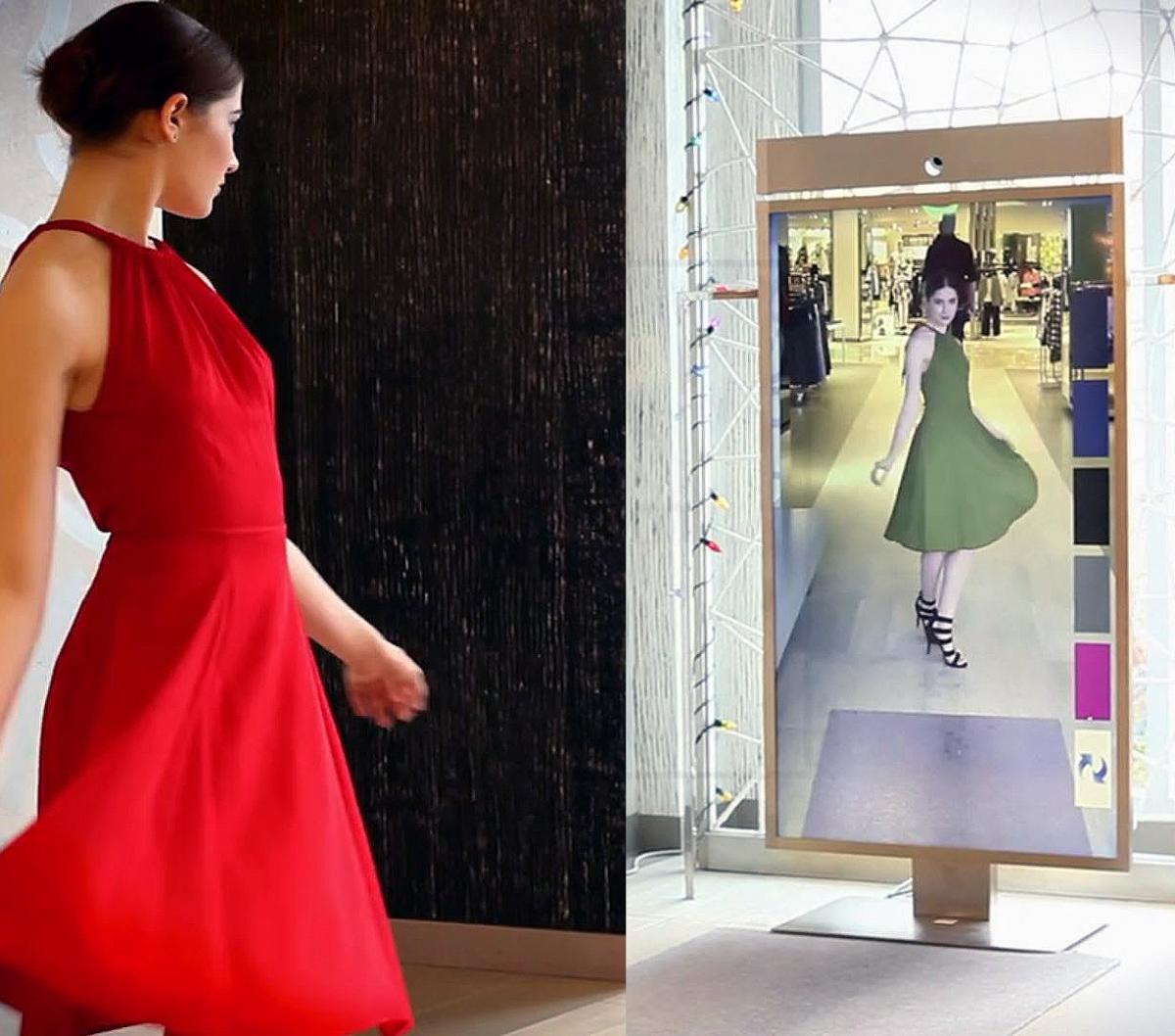 The retail industry has always been an ideal showcase for demonstrating the power of emerging technologies, as the pressure and demands to operationalize these solutions are critical to improve the ever-challenging revenue and profitability goals.
The NRF showcased, more than ever before, the dramatic convergence of the traditional physical brick & mortar store, the digital marketplace, and the transitioning in of artificial intelligence, blockchain, robotics, 3D printing, and automation.
These all will not only positively stimulate every aspect of the shopping experience but will also drive a new wave of business transformations for retailers. This transformation will not only impact the technology side of the retail supply chain but will also require new skills, innovative entrepreneurial strategies, and significant organizational changes, as the traditional merchandising and planning model should be increasingly responsive to new industry dynamics, where the customer is now king.
The time for retail transformation is now
It's clear that the retail paradigm has shifted to an experience-first model, and the one-stop shop department store model is no longer as effective as it once was. Rather, consumers are seeking a brand experience that will complement their lifestyle, and with the frictionless experience we all expect these days. A well-articulated and entrepreneurial strategy is needed to not only keep the brick-and-mortar locations relevant, but also, a diversification service first approach is necessary for customer engagement and long-term loyalty.
At an NRF Fireside chat, Sir Richard Branson, founder of Virgin Group, stated we are dealing with "digital natives" who want and desire a relationship with a brand, a lifestyle, and not simply the in-store shopping experience. Retailers need to be entrepreneurial and spin off businesses outside the physical store space to drive additional revenue streams and to sustain their brand relevance. While building that critical sense of community with your consumers, retailers need to take into consideration the equally important employee experience. If you take care of your employees, they will certainly take care of your customers.
Key to this transformation is the speed and agility of the retail brands to adapt—and to evolve their business operations around the now dominant digital native-centric consumer base. It's not just millennials that are part of this group; rather, the group is better defined as "perennials": those who are on top of the technological curve, regardless of their generation. Per Lee Peterson, EVP of brand, strategy, and design at global retail design firm WD Partners, digital natives will become the largest-spending population in 2017, with US$200 billion in annual spend.
The time is ripe to take advantage of and leverage the power of flexible fulfillment options, mobile checkout, robotics, seamless loyalty engagement, social listening strategies, and automated manufacturing, along with the latest artificial intelligence innovations. Continuous improvement and an entrepreneurial spirit, along with the desire to be ahead of innovation curve, are what motivates industry leaders such as Amazon's Jeff Bezos and Virgin's Richard Branson. Says Sir Richard Branson, the art of delegation is key to a successful organization; and hiring, as well as supporting the right talent, will enable long-term success.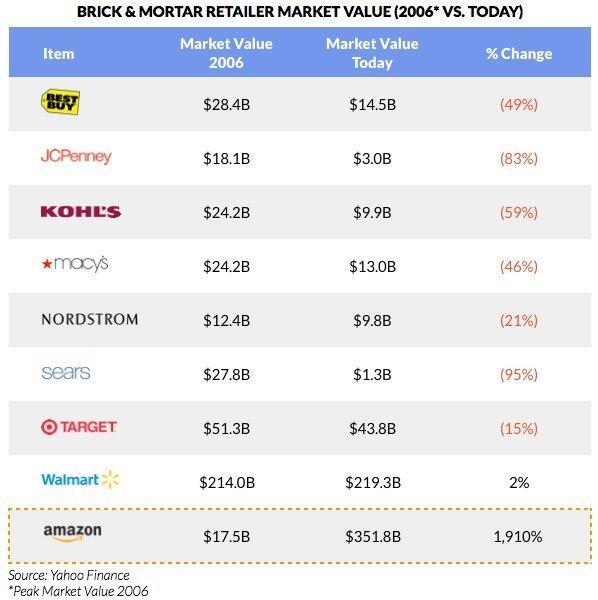 The chart on the left clearly articulates the need for retailers to challenge the traditional customer experience. While Amazon's market value, dominance, and omnipresence in the retail world is clear, competition is good for the industry, driving the entrepreneurial spirit, thus resulting in a more compelling shopping and brand experience.
However, while some retail firms and fashion brands are on this path, according to a Cisco, the majority of retailers are not transforming quickly enough. There has been a significant amount of excitement and momentum around enhancing the customer experience; however, per Cisco, companies still in the early phases of the digital transformation are missing out on a potential US$187 billion opportunity by not deploying technologies to improve employee productivity and business operations.
According to Kathryn Howe, the Director of US commercial digital transformation at Cisco, "there remains a tremendous opportunity, with the potential for retailers to generate more than $506 billion in value that can be achieved through digital transformation." Retailers need to make significantly greater progress in digitizing their workforce and their core business operations to properly execute the innovative customer experiences they want to deliver.
So, effectively, a seamless and frictionless customer experience is not only driven by the mobile and ecommerce innovations, but it is sustained by the supporting digitally powered digital operations.
A return to our early 20th-century retail personalization roots
The Department Store model of being all things to all people worked extremely well during the majority of the 20th century. The proliferation of digital is not only transforming retail but also driving retail firms to invest in digital native talent who are now trained to run the business—in some cases, half of the revenue is coming from their digital channels. 
The clear convenience of the dominant e-commerce model, along with the mobility of commerce, has enabled digital natives to have the frictionless experience they are seeking. There is far more brand competition, and the traditional department stores are facing unique challenges in a world where the customer is controlling the shopping journey, and the omnipresence of Amazon drives the best shopping values. According to an Eventbrite survey, 78 percent of millennials or digital natives would prefer to spend their money "on a desirable experience or event over buying something desirable."
Innovation and entrepreneurial spirit is emerging from the "next wave" of retail, driven by a personalized showroom approach, and customized and curated experiences, powered by powerful and compelling digital journeys. While Fast Fashion has certainly eaten into the Department Store's dominant position, with their speed to market, as well as vertically integrated manufacturing, experience truly matters in retail, and several companies are reimagining the customer experience, as well as challenging the stale retail model itself. Consumers across all generations would rather spend on experiences rather than things and are more interested in retailers who offer personalized, customized, digitized, and fulfilling social experiences.
Experienced based shopping was the heart of the retail paradigm in the late 19th- to early 20th-century time frames. Prior to the mass merchandising, manufacturing, and economies of scale achieved in the mid-20th Century, retail was dominated by local stores, each providing its community with highly personalized and customized shopping experiences. Now, we are on the cusp of another transformation, powered by technology investments and innovations, that is enabling consumers to have more options. The retailers that are thriving in this new world, are providing compelling curated assortments, along with the resurgence of the personalized touch of a mom-and pop local store.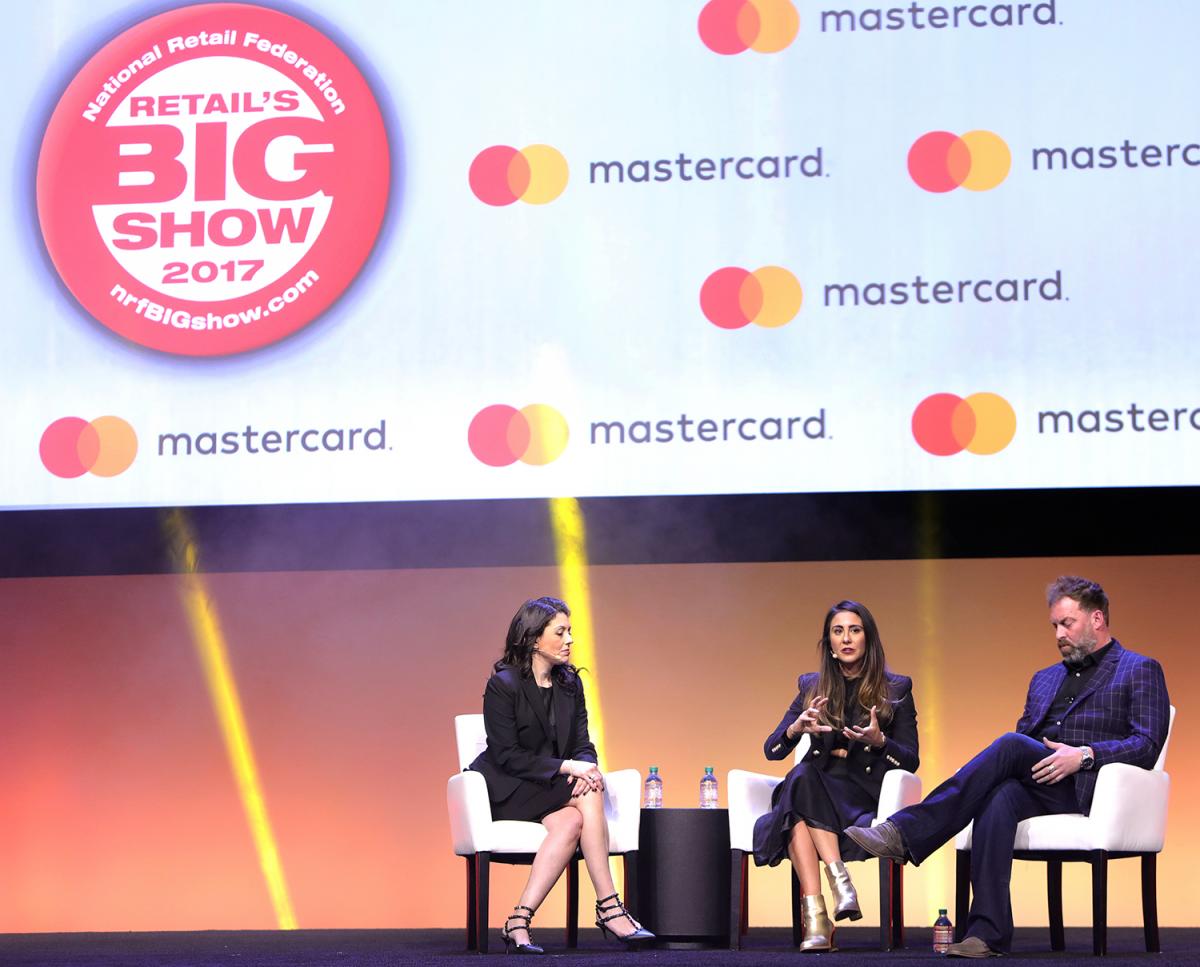 According to Jodie Fox, the CEO of the Shoes of Prey company, technology gives customers the excitement of designing a unique shoe, seeing renderings come to life and getting exactly what they want. A fully customized and personalized experience, where the customer owns their experience. Shoes of Prey allows their loyal consumers to design their own shoes using digital tools that show how different materials, toe shapes, heels, and other components can be combined to create a unique item. Fox believes that on-demand manufacturing will unleash an entirely new world of business models that we have around retail. On-demand manufacturing and 3D printing capabilities open up possibilities that were not technically feasible in the legacy retail model. Now, you can have an infinite number of SKUs without the liability and investments in inventory and warehousing.
In echoing Sir Richard Branson's call at the NRF to be entrepreneurial and to take calculated risks, another innovative Men's Suit retailer, Indochino's CEO Drew Green, believes that their business is truly driven by selling an experience as much as selling a product. While Indochino started as a pure play e-commerce player, it now operates stores, or showrooms, where "style guides" assist customers in creating the perfect and personalized suit. Even with all their significant growth, Green believes that an important element of maintaining the customer experience is about the company culture. Indochino and Shoes of Prey are clear examples of companies following the fundamental mantra that Sir Richard and the Virgin team believe in: always keeping your entrepreneurial spirit alive and staying engaged with your consumers on a personal level, no matter how much growth and success you achieve. 

This article was first posted in LinkedIn. Topmost image: 1911 shopping scene in New York City. Photo courtesy of the New York Times.