BY Steve Napier | Sep 27, 2017 | Product Stories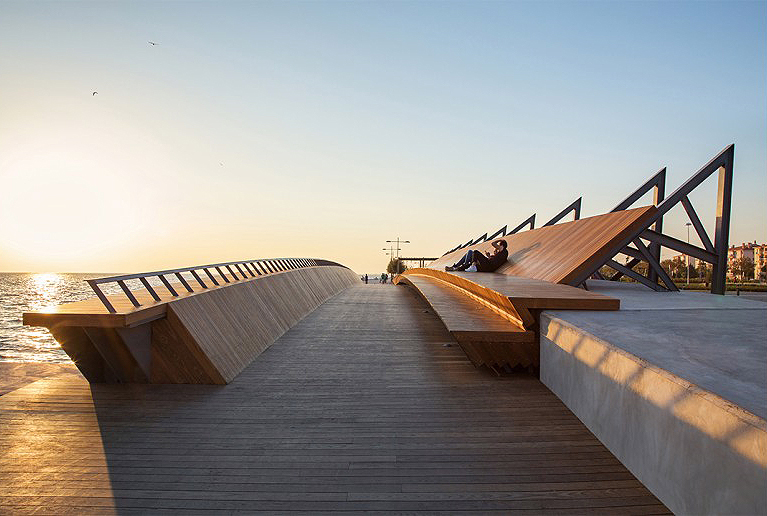 FROM SHOU-SUGI-BAN TO THERMOWOOD—HOW HIGH-HEAT
TREATMENT IS MAKING TIMBER EVEN MORE BELOVED.
 
Timber possesses numerous natural attributes aside from its well-loved aesthetics. Several timber species are renowned for their strength-to-weight ratio. It is an ecologically responsible material, as it is renewable, as well as leaving a relatively low carbon footprint during its processing.
Nevertheless, timber also has natural quirks that need to be accepted. For one, moisture can change its dimensions; timber will contract or expand depending on relative humidity. Also, timber can degrade when subjected to the duress brought on by insects and fungi. But, as stated in "Principles & applications of wood retification," there is a price to pay when using chemical treatments to overcome these shortcomings:
There are growing concerns about wood classical impregnation:
treatment plants may pollute soils and incineration of treated wood
is problematic (the only incineration plant in France suited for wood
waste containing metallic salts is not operational)...
For centuries, burning the surface of wood in open fire has been known to make it more durable, especially for exterior use. The Vikings, for example, used this method to strengthen their outdoor structures, such as fences and the like. Shou-sugi-ban, the age-old Japanese practice of burning Japanese cypress, is perhaps the best-known method of thermally modifying wood. The process involves using an open fire to leave timber with a charred, blackish finish.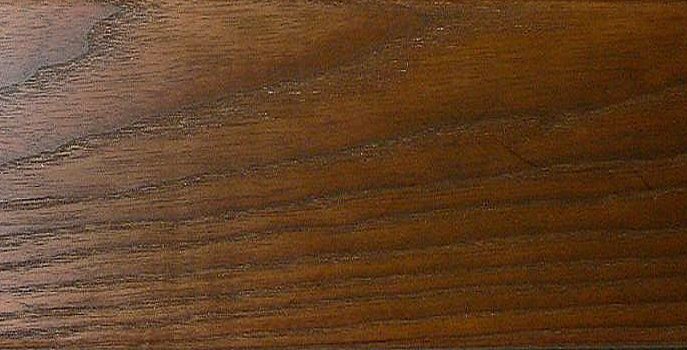 In general, thermally modifying wood involves a controlled pyrolysis process (decomposition brought about by high temperatures) of wood being heated over 180 °C in the absence of oxygen. This induces changes to the chemical structures of cell wall components (lignin, cellulose, and hemicellulose) in the wood, increasing its durability. As a principle, the heat treatment process can be applied to all wood species.
According to a report by the European Committee for Standardization, among the main advantages of thermally modifying wood is that softwood can subsequently be used for applications that require high durability, which could be seen as an environmentally friendly outcome. Softwood species normally classified as non-durable can improve their durability class, as adjudged by the committee, up several notches higher after heat treatment.
Also, according to a report in the Heron Journal, biological resistance against some microorganisms and insects is enhanced. Moreover, timber shrinking and swelling can be reduced up to 50–90%.
There are five different thermal modification processes:
Thermowood (Finland): a steam environment at atmospheric pressure treats the wood; this is among the most widely used commercial process.
Retification (France): wood in this process must have a moisture content at 12% or lower and is then placed in a high-nitrogen atmosphere.
Les Bois Perdure (France): newly cut timber is first dried and then, similarly to Thermowood, is heated in a steam environment using the wood's leftover moisture.
Plato Process (Netherlands): wood saturated with water is subjected to high-pressure hydrothermal treatment
Oil Heat Treatment (Germany): wood is placed in an oil bath between 180 °C and 220 °C.
Once merely an academic topic, thermally modified wood has become an increasingly important industry niche. Ongoing research is seeking not only to combine different wood modification processes but also to find entirely new ones that will make—via naturally induced chemical changes—what is already among man's most beloved building materials even more relevant to the built environment. 

Topmost image from Studio Evren Başbuğ: steb: thermally modified American ash boards by Novawood on the Bostanlı Footbridge & Sunset Lounge in Izmir, Turkey.