Urban Interventions that Work
BY Phil Roberts | Dec 12, 2016 | Urban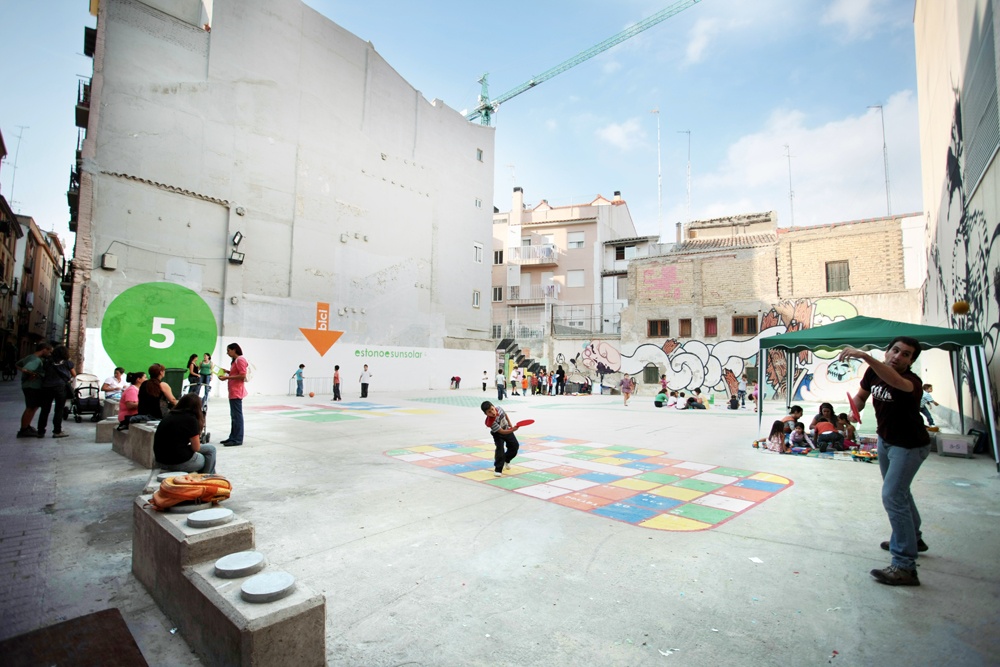 There is great potential in our cities that can be fulfilled by architecture, urban design, art, landscape architecture, and citizen participation. Some of our cities are already exceptional places to live and enjoy, but they can be even better—no matter which city you live in, you know of a neighbourhood, park, plaza, or block that could use an intervention.
 
I believe that every city should find solutions that are suitable to its context (while learning from other cities, as well).
 
Here are three examples of urban interventions that have worked and the reasons why.
---
With The Forest as Your Neighbour
Aarhus, Denmark
Completed: 2010
Cost: €135,000
Architect: Schønherr
During the 2010 Aarhus Festival, Danish landscape architects Schønherr transformed a stone-paved city square into a triangular park with berms and trees. The square, known as Store Torv, is a narrow space adjacent to Aarhus Cathedral and is lined with shops on both sides. Previously, sidewalk shop signs, benches, and refuse bins were the only objects found in the square.
 
The Forest was built in the inner portions of Store Torv, leaving the external edges for the free flow of pedestrians and the occasional service vehicle. On the park's 1,500 sq m, hundreds of trees were planted and grass laid, giving Store Torv a softer feel, in contrast to its usual austere surfaces.
The colours of the vegetation, the fresh smell of plants, and the rustling of leaves attracted more people to Store Torv than usual. People rested in the shadows, chatting with friends on massive boulders and sauntering down the small park. The shops appreciated Store Torv's temporary transformation into a place where people were encouraged to linger instead of merely passing through. A more welcoming space was created by the merger of city and nature.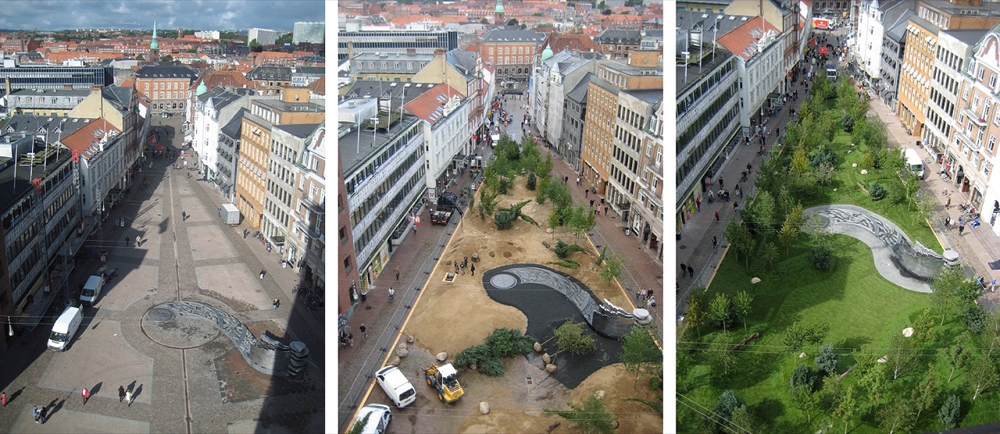 "You cannot disregard one, and choose the other, without perishing," according to the project description on the Schønherr website. "Nature is our lungs, just as the city is our pulsating heart. Our vision was to let the two approach each other in the heart of the cityscape. What happens if nature invades one of the city's most urban and historical spaces? What if nature settles down right in the middle of it all, where we usually meet, pass, and observe one another?"
Estonoesunsolar
Zaragoza, Spain
Completed: 2009 and 2010
Cost: €2.2 million
Architect: Patrizia Di Monte and Ignacio Grávalos Architects, Jesús Hernández architect
 
Amid the global economic downturn, Estonoesunsolar (translation: "this is not an empty site") undertook what was conceived as a six-month Zaragoza employment initiative to help 61 workers suffering from long-term unemployment. The workers were tasked with cleaning up several empty lots. It was then that the idea of turning a labour plan into an architectural project began.
 
Architects Patrizia Di Monte and Ignacio Grávalos, 60 community groups, schools, nurseries, small businesses, and the Municipal Housing Society of Zaragoza collaborated on creating 33 urban interventions throughout the city. Each project transformed a vacant lot into a usable public space, with only a small budget to work with.  
"From the outset it was considered essential to find a name for interventions that gave meaning to a program without a program, an owner without property, an urban plot without a building or a place with no name," explains Di Monte.
 
The interventions completed in 2009 were of a smaller scale, consisting of both private and public spaces, whereas those completed in 2010 were all publicly-owned sites of various scales, shapes, and urban contexts.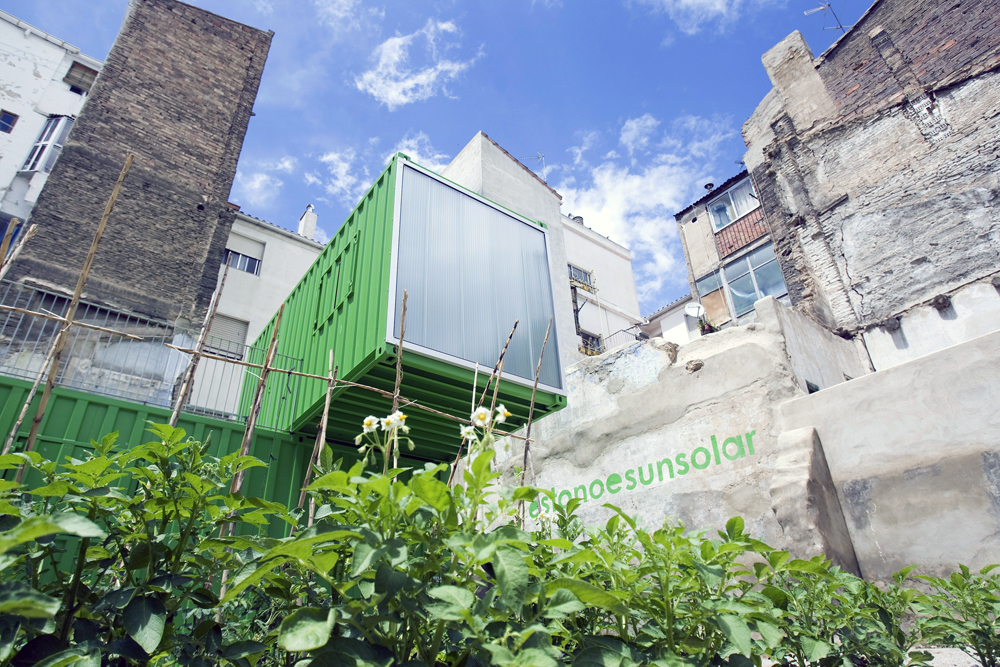 As a result of their indeterminacy, each site became a place where spontaneous activity could thrive, including recreation, concerts, dance classes, art workshops, and outdoor cinema. "In short, it was an invitation to [rethink], to imagine possible contents, to propose new situations and create enthusiastic spaces," Di Monte describes. "That is why the interventions have a mostly neutral character that causes the occurrence of unanticipated events."
 
Some interventions had a budget as low as €11,200, but nevertheless made a difference to the community. Independently, each temporary intervention had a micro influence, but together they made a macro impact on Zaragoza. The Estonoesunsolar blog encourages continuous citizen participation and gives the city a way to monitor the success of the interventions.
#nevicata14
Milan, Italy
Completed: 2015
Cost: Unknown
Architect: Guidarini & Salvadeo
Milan's Piazza Castello was transformed from a city square full of vehicular traffic into an experimental pedestrian space during Expo Milano 2015. The city had been considering turning the square into a pedestrian-only area and used the intervention as a means to collect data on how pedestrians might move through such a space.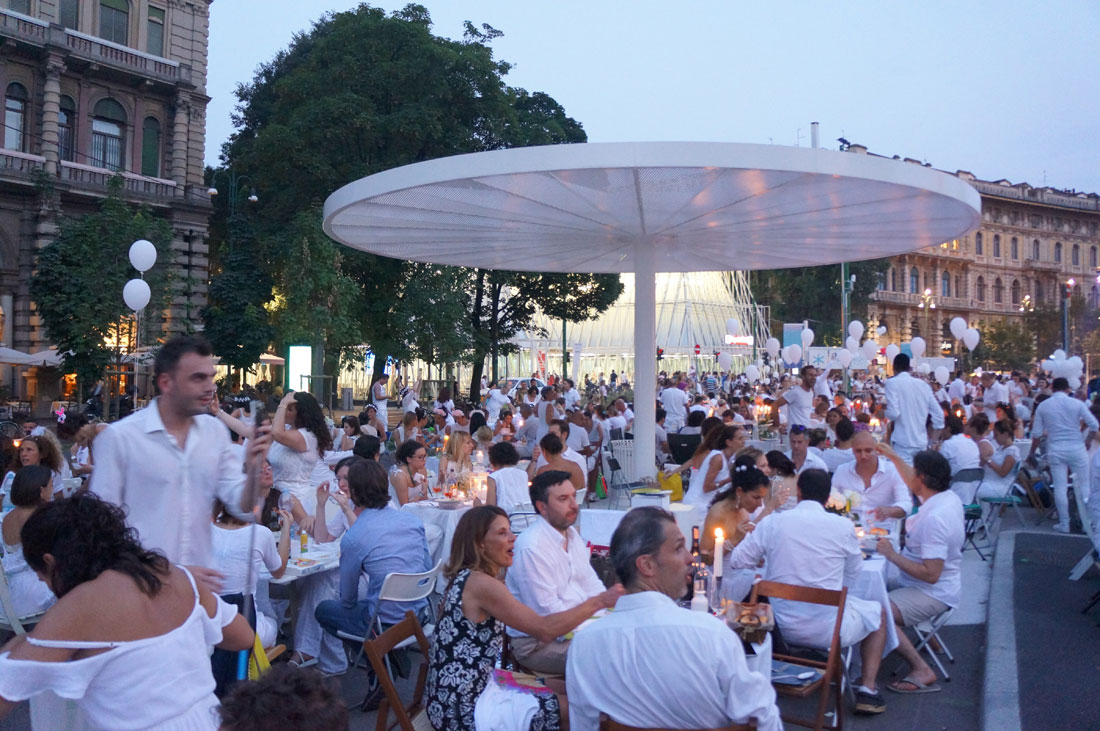 #nevicata14 recreated what the square looks like after a snowfall by removing the curbs and any visual communication related to vehicles, such as signage or lines on the pavement. White paint was applied on the ground to create circles of various sizes. Different types of seating were added, as well as shading structures, lighting, signage, Wi-Fi, trees, and flowers.
 
Citizens appropriated the spaces however they wanted, whether for festivals, parties, public lectures, or recreational activities for children. The information collected about how citizens used the space was then given to decision makers and design professionals to inform the permanent reconfiguration of Piazza Castello.
Commonalities
What these urban interventions have in common is that they bring people together in spaces that were once underused and lacking in pedestrian vitality. These are public spaces that work, for both residents and businesses. Each project enriches its context and is shaped by the architecture that surrounds it.