The Renaissance of the Railway Station
BY Anahit Petrosyan | Dec 21, 2016 | Architecture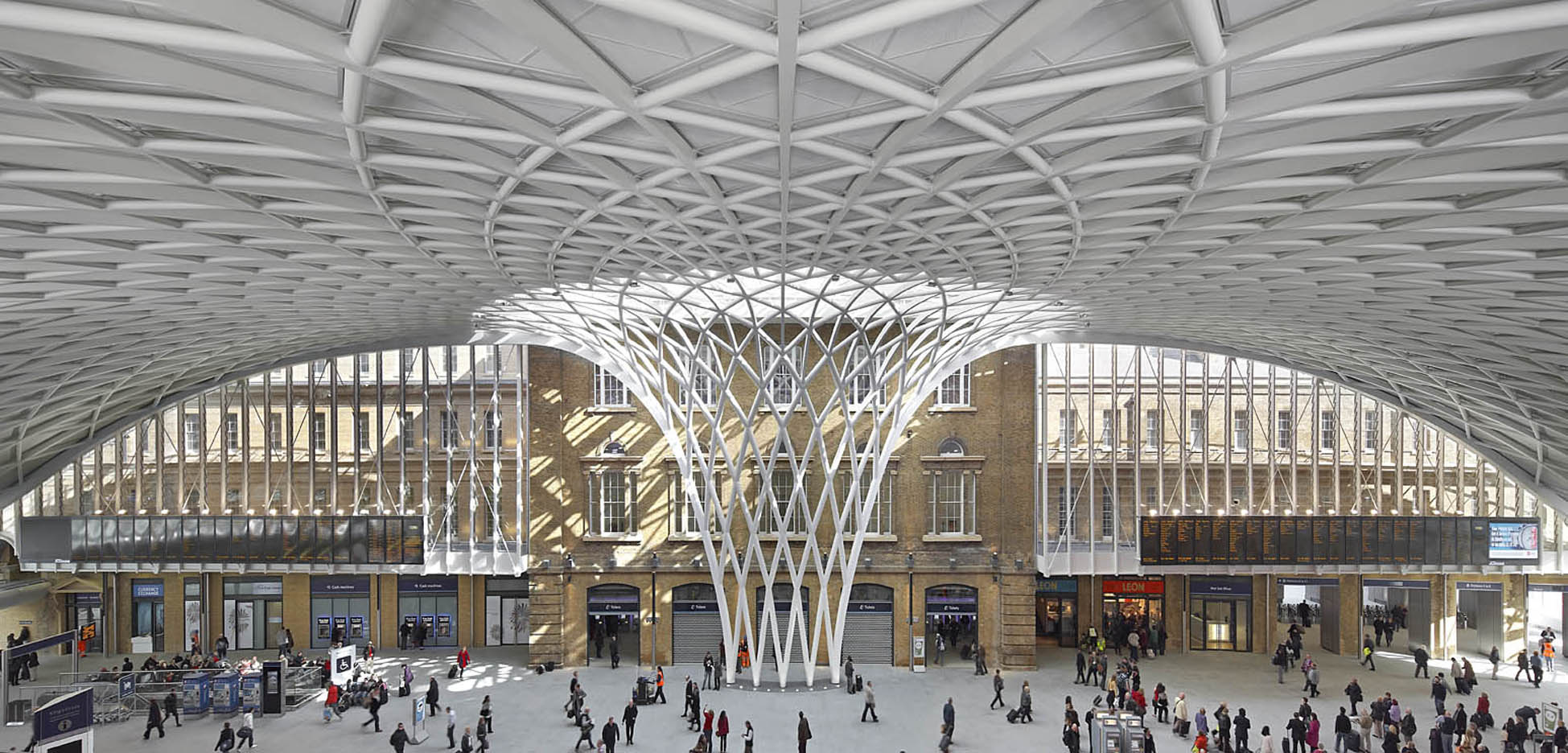 As a child, I loved railway stations. When sad, tired, or just in a thinking mood, I used to hop on a train and ride along the line. There was something calming in the monotonous steel-on-steel sound of rail wheels rolling along the tracks and in my window view of every approaching station. Each station was different from the previous one, and I was excited to see what the next would be like.
But not just the ride was a pleasure. I come from Armenia, a former Soviet Union country, and our stations showcased the impressive design of an era in metro design that started in the 1930s in Moscow and was made famous by the Russian Metro. Although modest compared to, say, the Avtovo Metro Station in Saint Petersburg or the Kiyevskaya Metro Station in Moscow, they are nevertheless fascinating in their own right.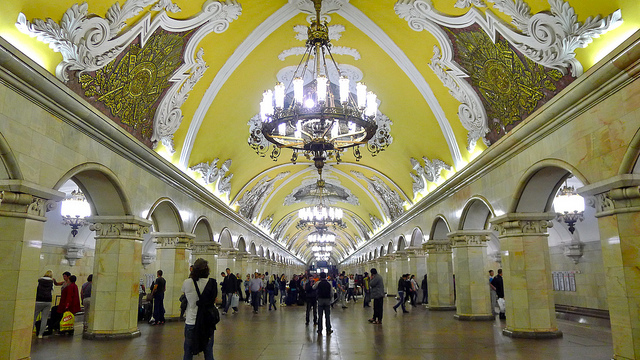 Walking on the polished marble floors, breathing in the huge airy space populated by arches and gorgeous chandeliers, finding new detail every time I looked at the glorious bas-reliefs—the stimuli always filled me with a sense of awe, freedom, and delight. In my city, we are proud of our metro. It is, although having just one line, an important cultural heritage and space to find rare architectural grandeur.
As I travelled to other countries, or saw metro stations depicted in movies, I was taken aback by how neglected, grey, and dirty they often looked. I experienced a culture shock of sorts—why don't other metro stations also resemble beautiful museums?
But this is changing. Perhaps, as people recognise the environmental wisdom of relying more on public transport and less on cars, architects have turned their eyes to the opportunities those previously disregarded, at least aesthetically, spaces offer. Perhaps they realised how we love being surrounded by good-looking things and spaces; clearly, as we spend more and more time travelling between stations, we prefer them to delight our senses by being well designed.
The UK is one of the countries reviving railway-station design. Some of the striking examples there including the King's Cross station [see topmost image by Hufton+Crow], with the tree-like, semi-circular metal structure attached to its old building; Foster + Partners' Crossrail station in London—one of the planned 40 stations along the Crossrail route—where a rooftop garden provides a relaxed public space in the busy part of the city; and AZPML's Birmingham New Street Station, with its structure resembling the geometric movement and distortion of spaces caused by the movement of trains.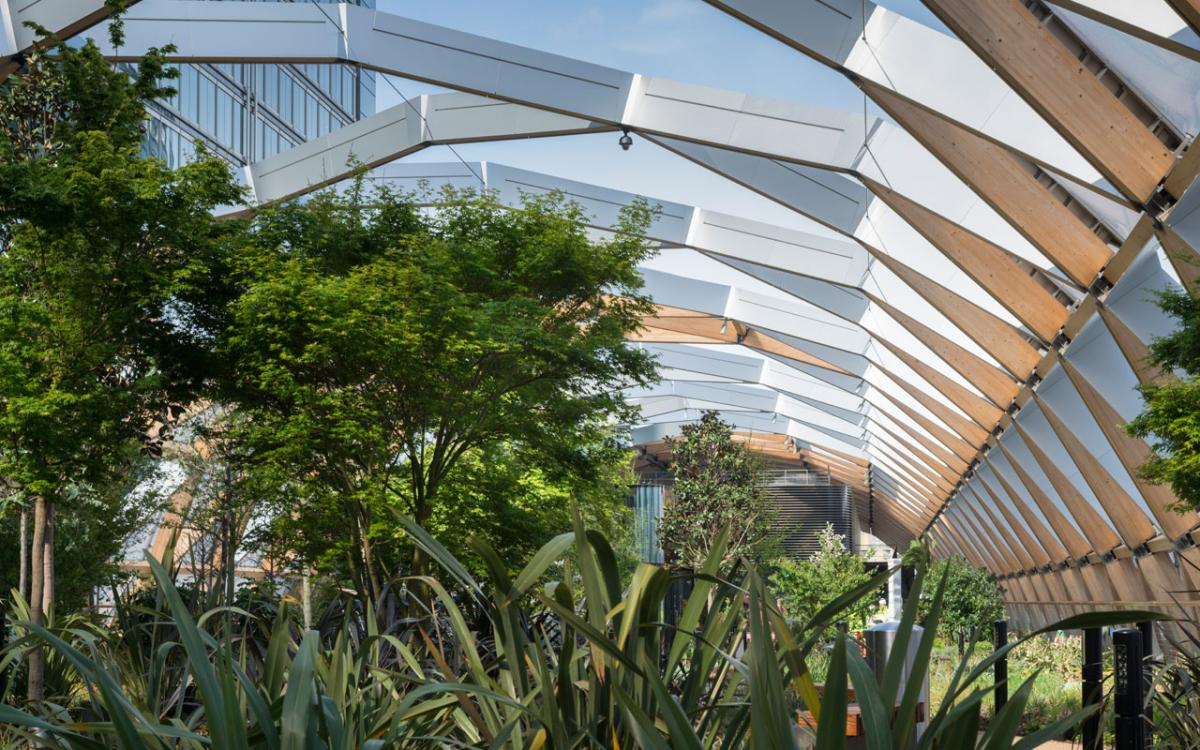 Russia recently announced a competition to design 80 new stations in Moscow, won by two submissions: the concept for Nizhnie Mnevniki by Timur Bashkayev Architectural Bureau (which showcases bare concrete with splashes of colour that highlight the architectural structures) and the concept for Terekhovo Station by BuroMoscow (which applies a more minimalist approach based on the play of light and shadow). The rest of the planned stations will reflect the concept proposals of the two victorious designs.
Another particularly interesting example is UNStudio's concept for Qatar's first public railway network. The architects here faced a challenge to introduce a new way of transportation, encouraging people to use it instead of cars. Like in Moscow, the stations will share a similar theme and elements. The design and chosen materials reflect the traditional architecture of the region, like pointed arches and wall ornamentation.
Architects explore different themes and moods for the stations they design. Railway projects by Santiago Calatrava, including the World Trade Center Transportation Hub, display colossal spaces and striking lighting, while a smaller-scale project, like the University of Naples Metro Station by Karim Rashid, creates an imaginative, fresh space through the display of sculptures and graphic artworks. Other projects examine the opportunities of connecting stations to their surrounding—as in the Västerås Travel Center by BIG—by bringing together trains, buses, taxis, and bicycles (or, as in the concept for Køge railway station by KOBE and Kengo Kuma, by providing spectacular views of the city from the station).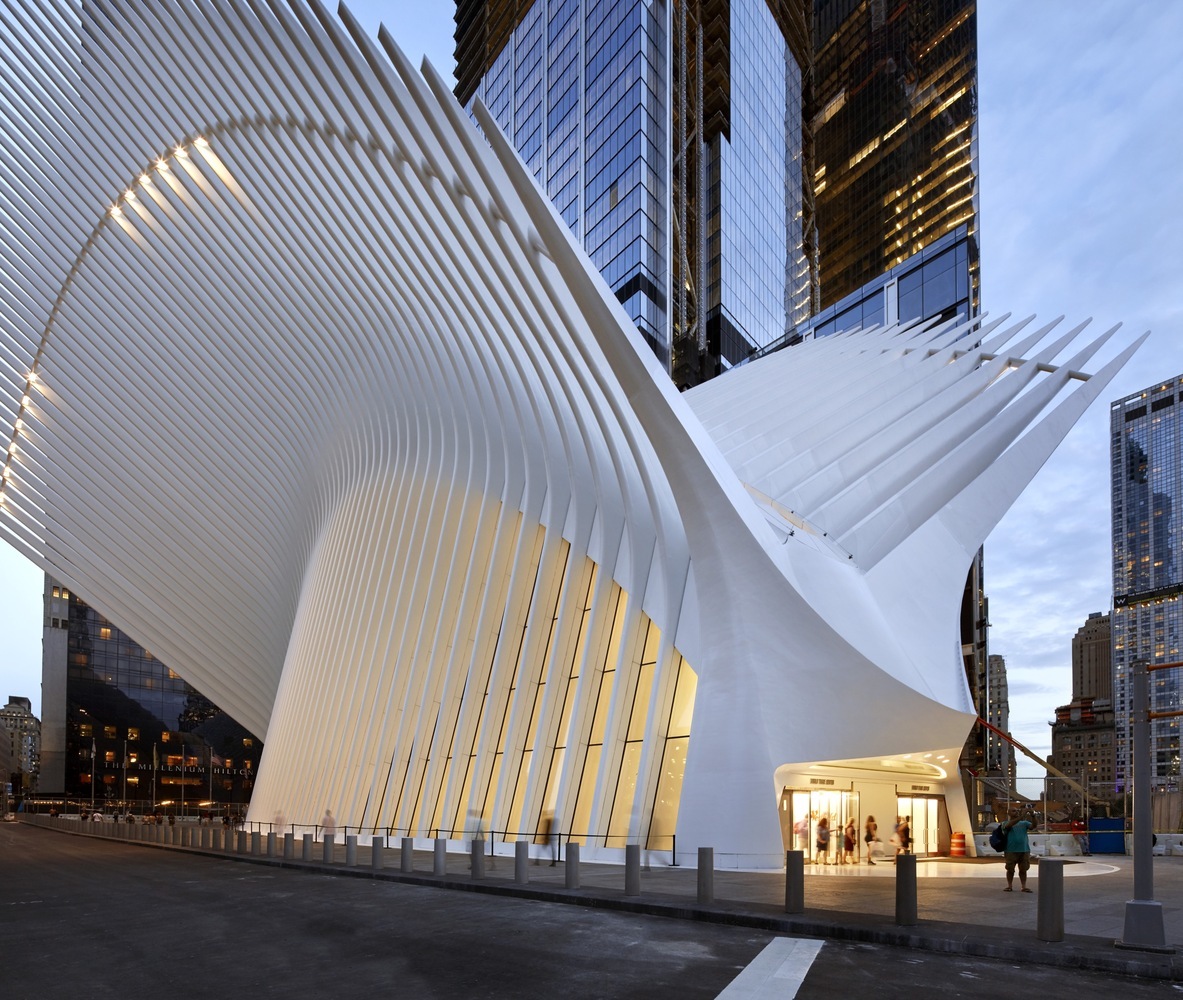 As passengers enter these stations, they encounter thoughtful design and compelling spaces. Instead of blankly staring at your phone as you await your train, you may now look up and admire the beauty that surrounds you. A station is no longer necessarily just a place you tolerate until your coach choo-choos to a halt; it can now be a place where you can, and should, be present and observant.
I see railway stations as particularly social spaces—where else do people from different backgrounds, ages, occupations, and income levels share a regular common experience? Social activities and interactions in railway stations may change, but it will always remain a unique arena for connecting people, for democratizing society.